Zabar's and A Mini Picnic In The Park (New York)
Living in New York I heard a lot of talk about Zabar's (an apparent New York institution that's been providing Manhattanites with an assortment of quality foods since 1934). I heard good things about their coffee and cheese selection, and had always planned to stop by and check it out, but I was working 11 to 12 hour workdays (5 to 6 days a week). My schedule didn't leave me with much energy to do anything I wasn't committed to, and I ended up moving back to San Diego before I was able to go.
Flash forward 4 years later...I'm drop-kicking myself for not going sooner. Not only do they have the best selection of meats and cheeses, but they have all of the fancy stuff too - a refined palate's wet dream! They also make their own version of pretty much everything in house, and their caviar is so good it's won awards. (I've never even had caviar, but I thought it was worth mentioning.) They have many different rooms and sections of the store, so it was impossible for me to see it all right then. I did get a chance to walk by the coffee beans and take in their nosegasmic aroma though. They roast their beans to perfection, and it's probably the best iced coffee I've ever had. The hubster and I got a large medium roast to split while perusing the aisles for easy lunch items to enjoy in the park. We ended up getting Citterio salami, sweet and savory cheeses (white stilton with apricot & dutch beemster), a fresh French baguette, and a couple accompaniments (Royal Selection rhubarb and muscat wine fruit delice & Zabar's spanish olives).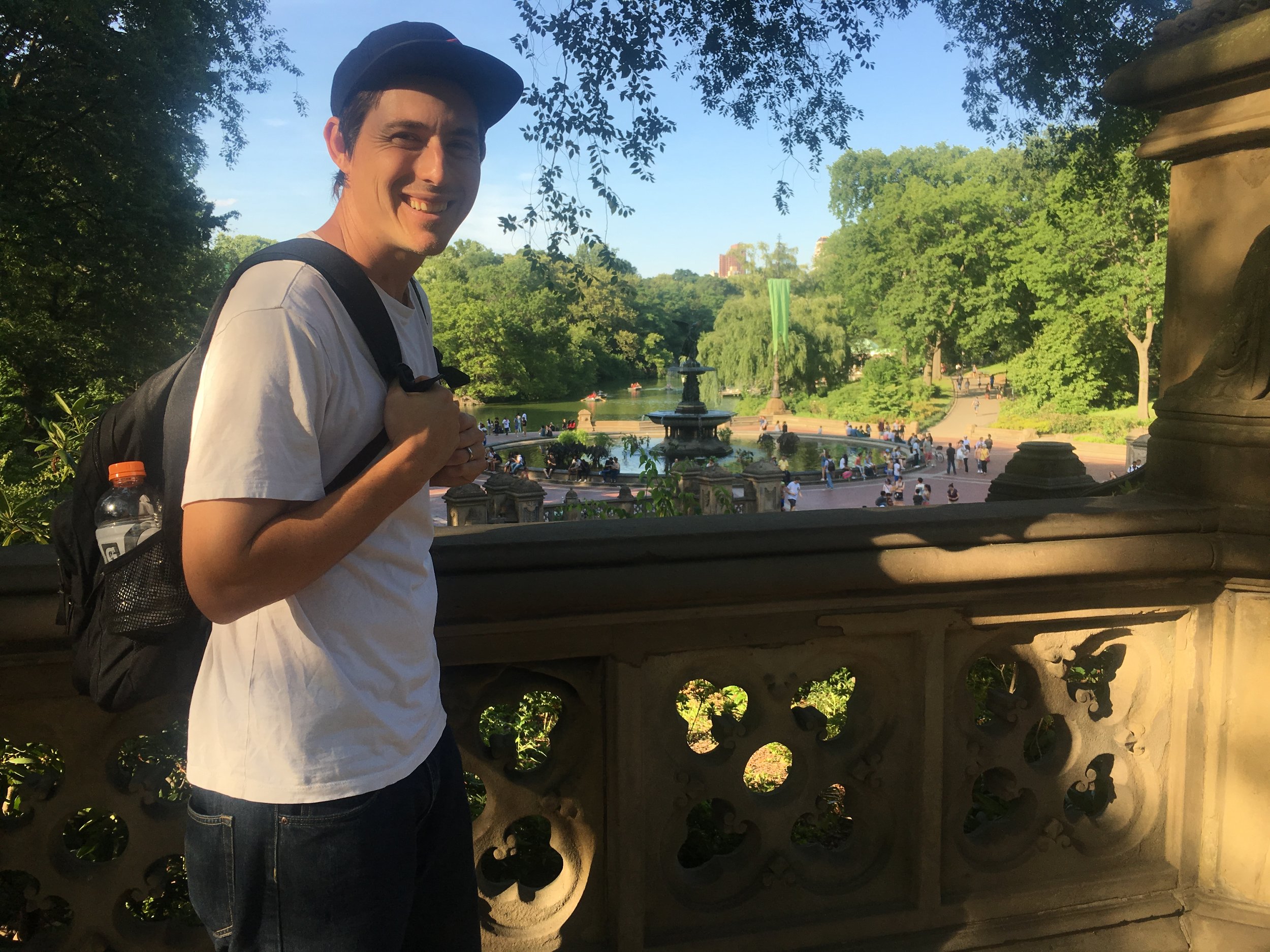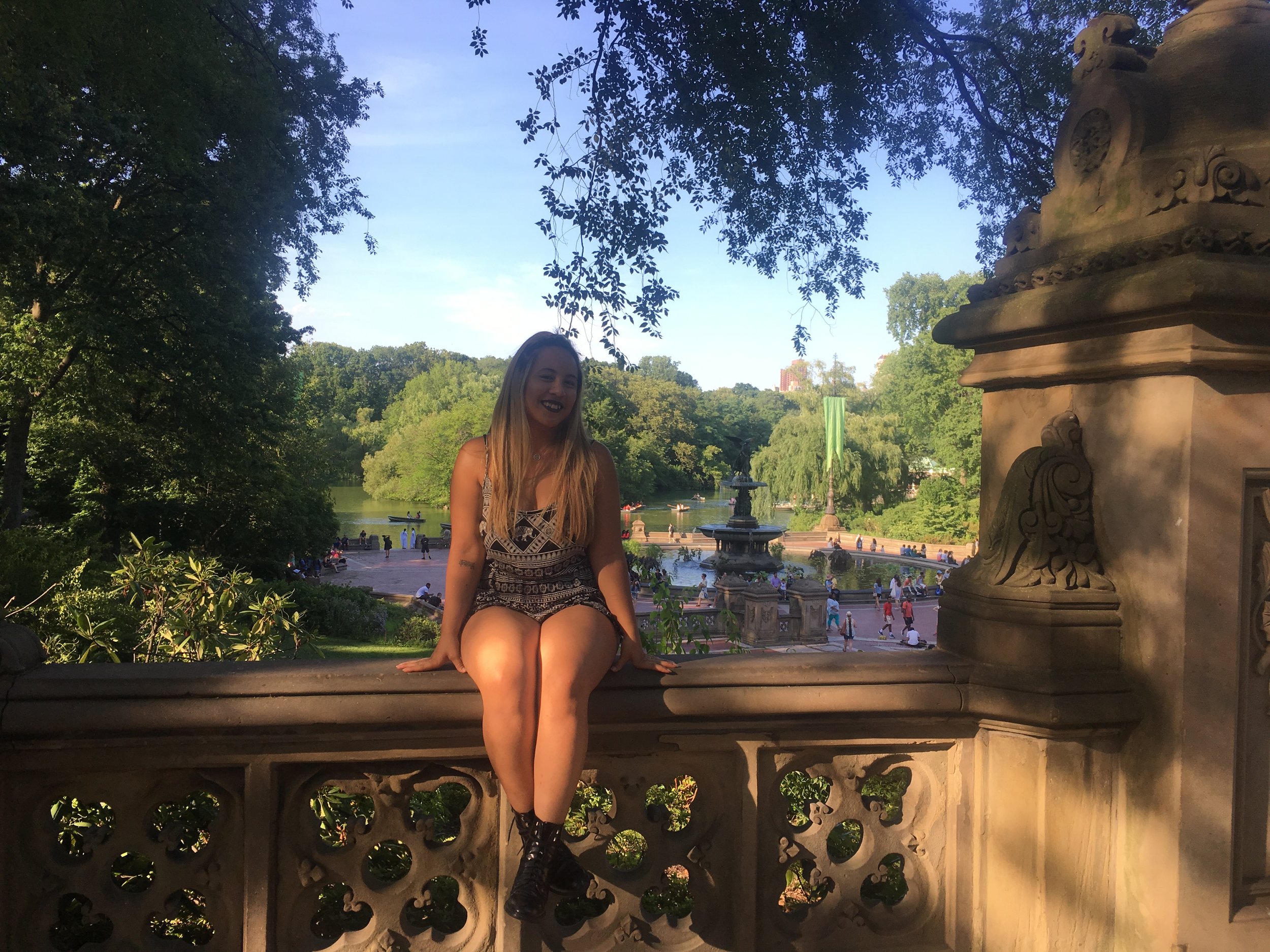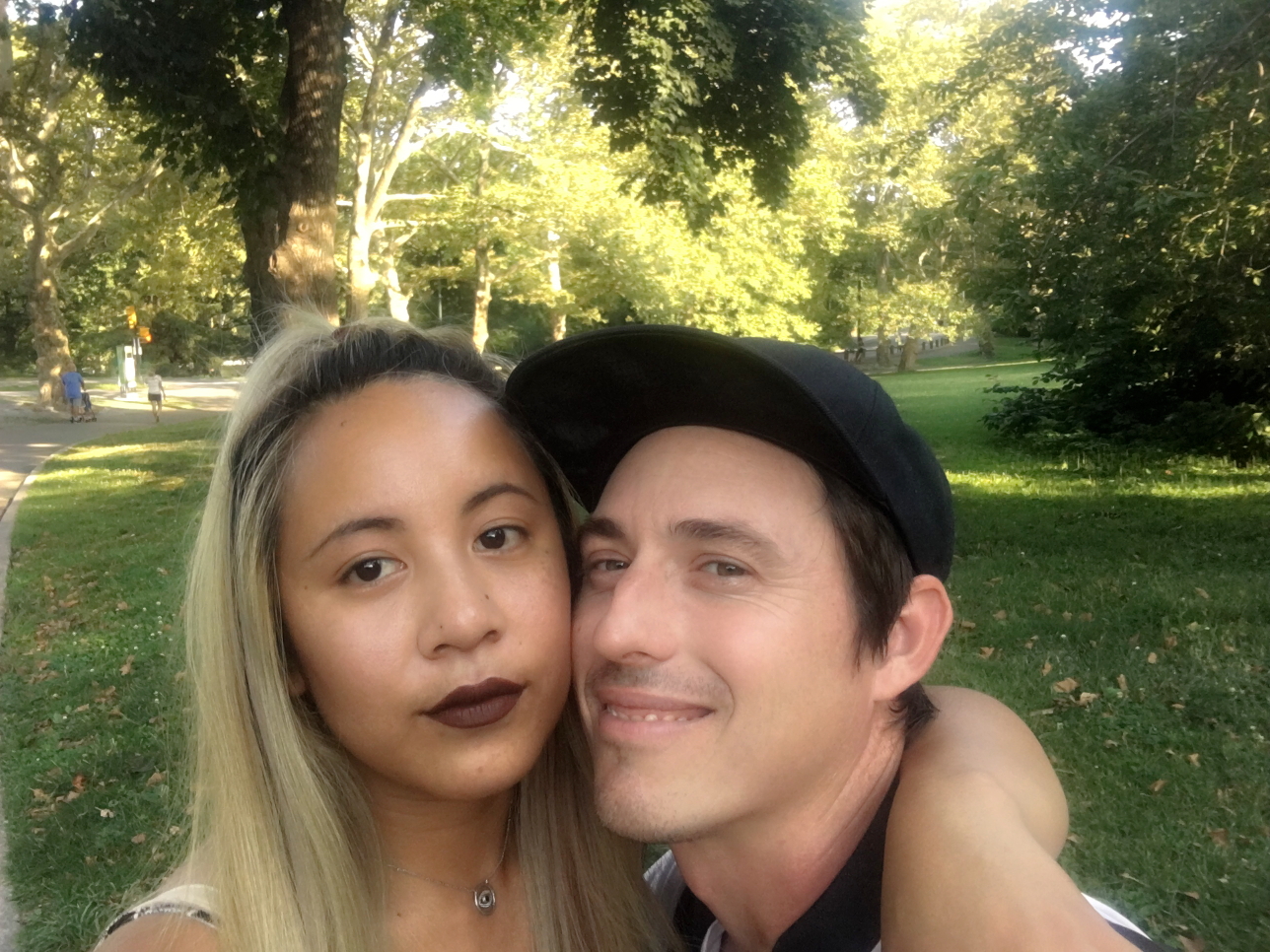 Locked and loaded, we made our way to Central Park. We stopped along the way to snap a few pictures and catch a couple Pokemon before settling down in the outskirts of the park (right off of West Drive at W 76th street). All the bigger lawns were too crowded for my liking, but there was a nice little grassy area near the water that had ample amounts of shade and a sweet view of the skyline peeking out from the trees.
I must say it was a delicious little feast! Except for the olives - they were a little too salty for me. I'm no olive connoisseur, but I definitely prefer my olives to be on the lighter side of saltiness. Everything else was amazing though. I do wish we would've grabbed a juice or tea or something lighter than the coffee to wash it all down, but either way, in the end, it was the best little picnic ever. We walked down to Bethesda Fountain for some highly populated sightseeing before heading down to the Brooklyn Bridge for a sunset walk.